Dr. Wesley Clendinen and his staff believe in providing quality, professional services for family pets with the highest level of care and compassion possible. Dr. Clendinen feels strongly that clear communication with clients regarding their pets and a positive approach to care generates consistent outcomes and rewarding relationships with both pets and owners alike. As a veterinarian in Huntsville, he endeavors to be honest, educational, and open when sharing treatment/diagnostic modalities and their various implications. Dr. Clendinen and his staff look forward to working with pets at every stage of life and sharing lasting memories with their owners.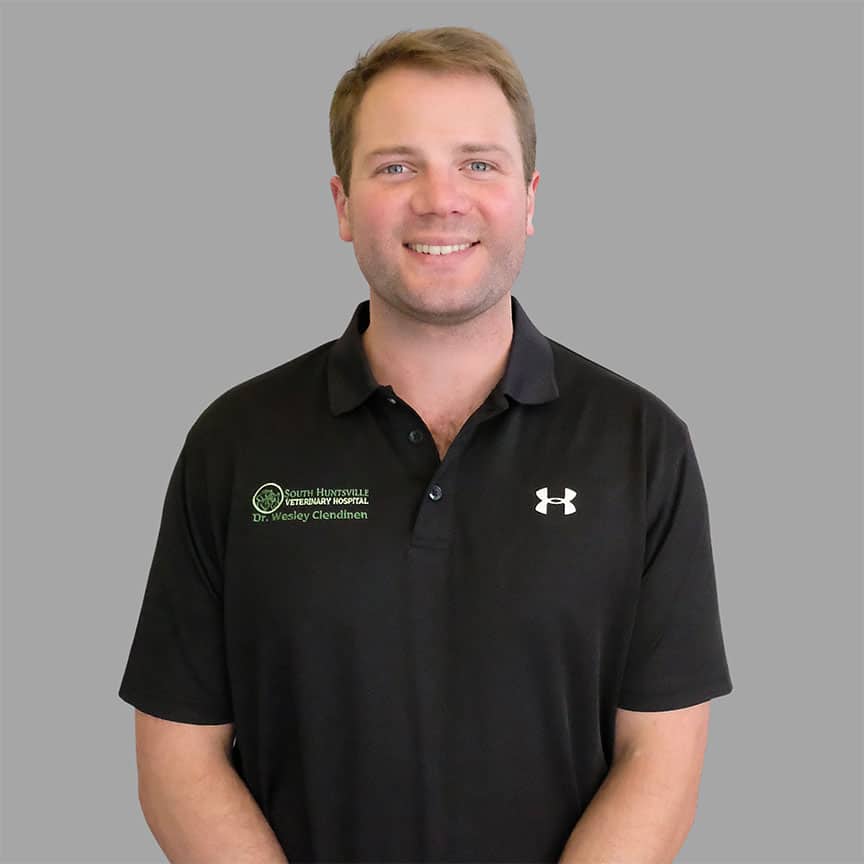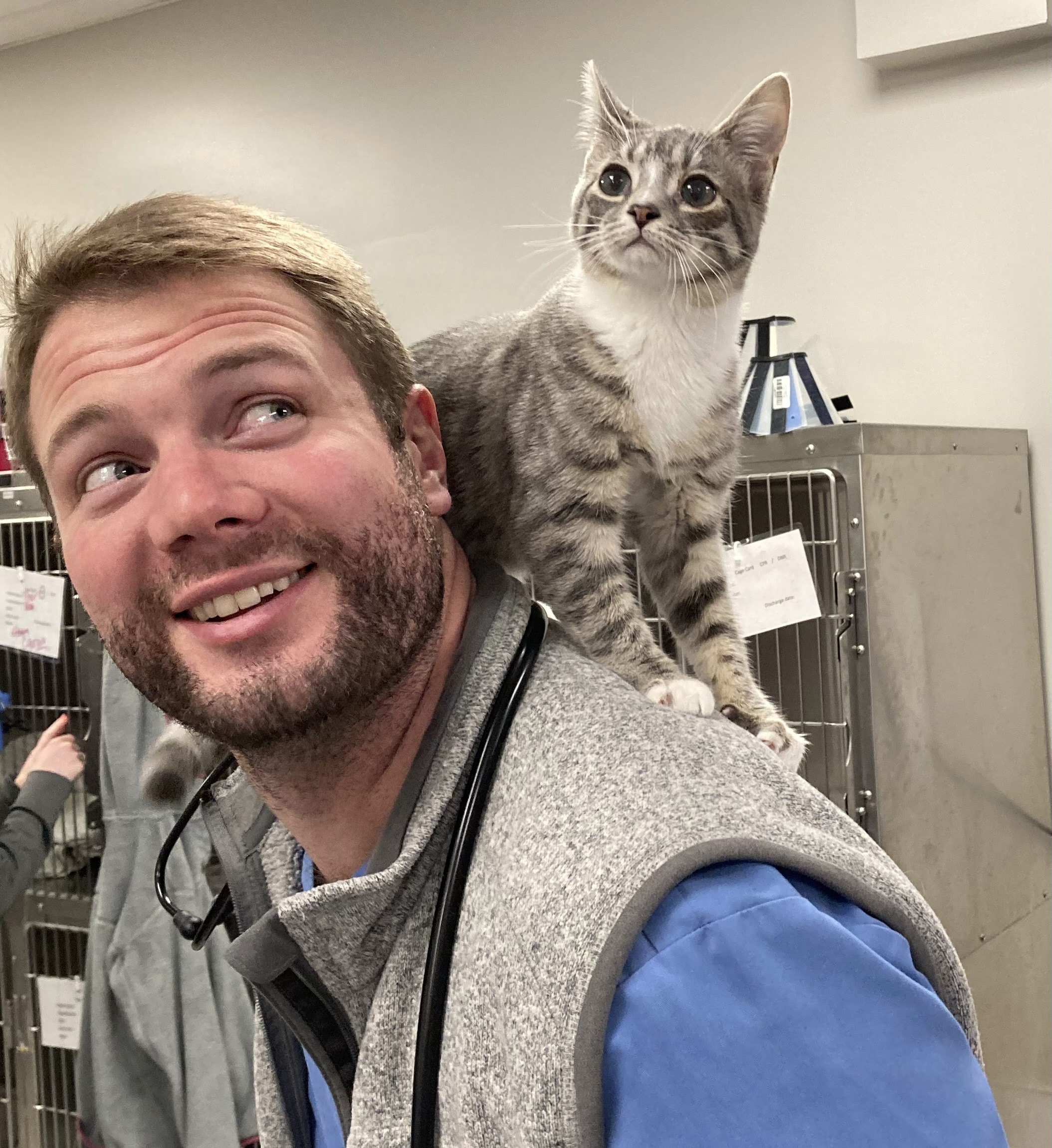 Meet Dr. Clendinen
Dr. Wesley Clendinen, DVM is the owner and founder of South Huntsville Veterinary Hospital. Born and raised in Tallahassee, Florida, Dr. Clendinen graduated with honors from the Auburn University College of Agriculture with a B.S. in Animal Sciences and magna cum laude from the Auburn University College of Veterinary Medicine (AUCVM). Instilled by his varied experiences in private veterinary medicine, academia, and research-based veterinary medicine, he enjoys learning something new every day and working to maintain high quality practice standards.
Along with his wife Haley, their daughter Adalyn, and two golden retrievers, Dr. Clendinen moved to his wife's hometown of Huntsville in 2019 to work as a small animal general practice veterinarian. While maintaining his role as a primary care veterinarian, he also worked part-time at a local specialty hospital in emergency medicine. After several years in general practice, Dr. Clendinen transitioned to a full-time ER role. His interests include small animal surgery, preventative care, canine physical therapy, internal medicine diagnostics, and emergency medicine. Dr. Clendinen and his family live an active lifestyle and enjoy spending time with friends and family along with exploring the many activities North Alabama has to offer.
Affiliations
Madison County Veterinary Medical Association
Rotaract Club of Huntsville
Ducks Unlimited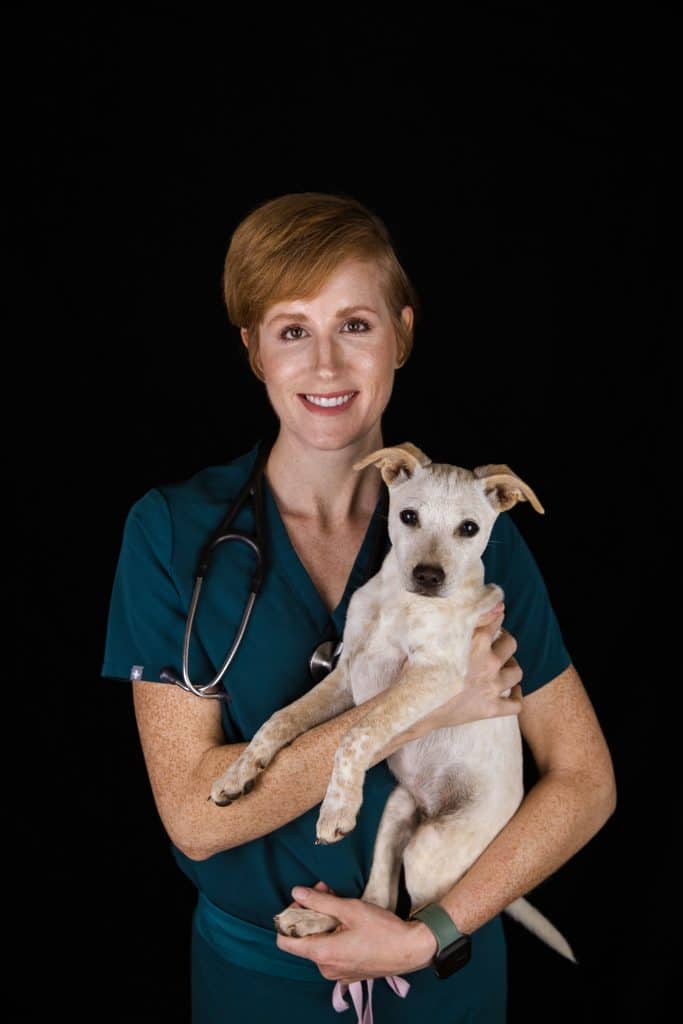 Meet Dr. VanKeuren
A Huntsville native, Dr. Lauren VanKeuren earned her Bachelor of Science in Biological Sciences, summa cum laude from the University of Alabama in Huntsville.  She went on to achieve her Doctor of Veterinary Medicine, magna cum laude at Auburn University.  On the job, she is especially interested in diagnostic imaging, anesthesia and pain management, and preventative medicine.   Outside the clinic, she enjoys rock climbing, running, and being with her husband, son, Labrador Retriever, and cat.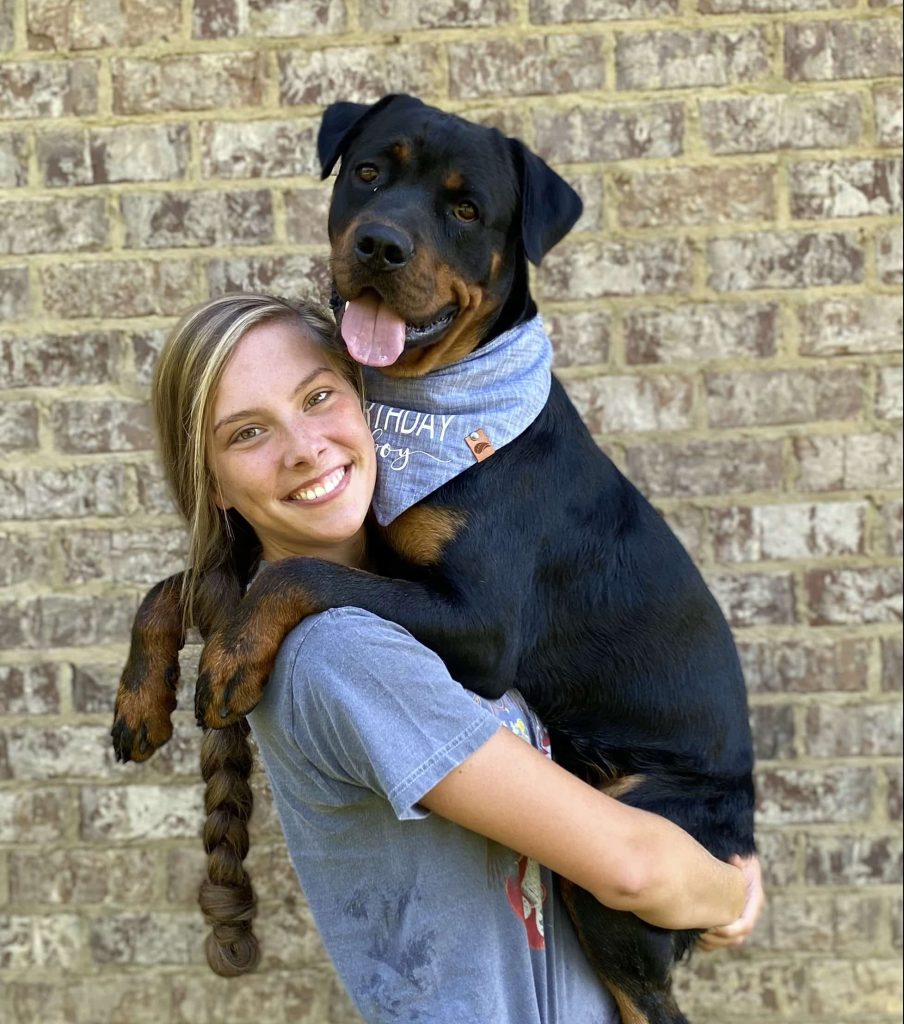 Paizlee Brown – Veterinary Assistant
Paizlee grew up in Arab, AL. She started working at a local veterinary clinic at the age of 15. After graduating from high school, she worked for two years full-time at a veterinary specialty and emergency hospital. She still finds time to work some part-time shifts at the ER even after joining the SHVH staff. She grew up with Rottweilers and is excited to have started her own kennel with her own Rottweilers; Bohdi, Finley Sylar, and Gretchen. She lives on a cattle farm where her family raises Wagyu cattle as well as miniature donkeys. When not working, she enjoys spending time with her family, hunting, horseback riding, kayaking, and hiking.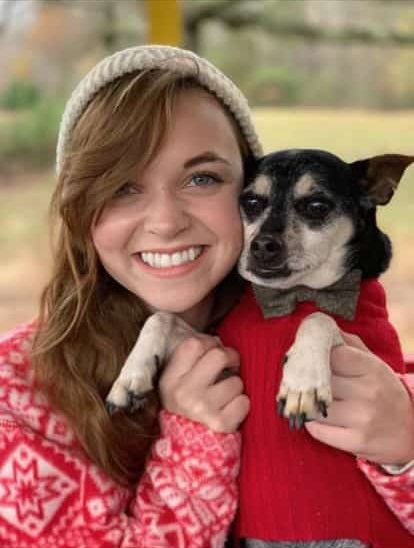 Stephanie Bradbury – Veterinary Assistant/ Client Services Representative
Stephanie Bradbury grew up in the small town of Scottsboro, Alabama, where she was homeschooled alongside her three siblings.
At the age of 14, she started her own small business pet sitting. It was during this time that she discovered her passion for working with animals. Five years ago, Stephanie landed a job where she gained valuable experience working with a variety of animals. It was there that Stephanie decided to pursue her dream of becoming a professional dog trainer. Stephanie earned her dog training certificate through ABC Animal Behavior College and is currently working towards her degree in biology and psychology, with the goal of becoming an animal behaviorist.
Stephanie's passion for training dogs comes from a desire to show people just how smart and capable these animals really are. She hopes to help people understand the many ways in which animals can enrich our lives. In addition to her work at the SHVH, Stephanie also teaches group classes part-time at Island Dog.
In her free time, she enjoys spending time outdoors. Stephanie loves going on short hikes after work, kayaking on the river in the summer, and occasionally going cliff diving. During the winter months, she enjoys going off-roading with friends and practicing target shooting with her bow and arrows. But most of all, Stephanie enjoys working with dogs. She loves watching them learn and grow, and she finds it incredibly rewarding to see the bond that develops between an animal and their human.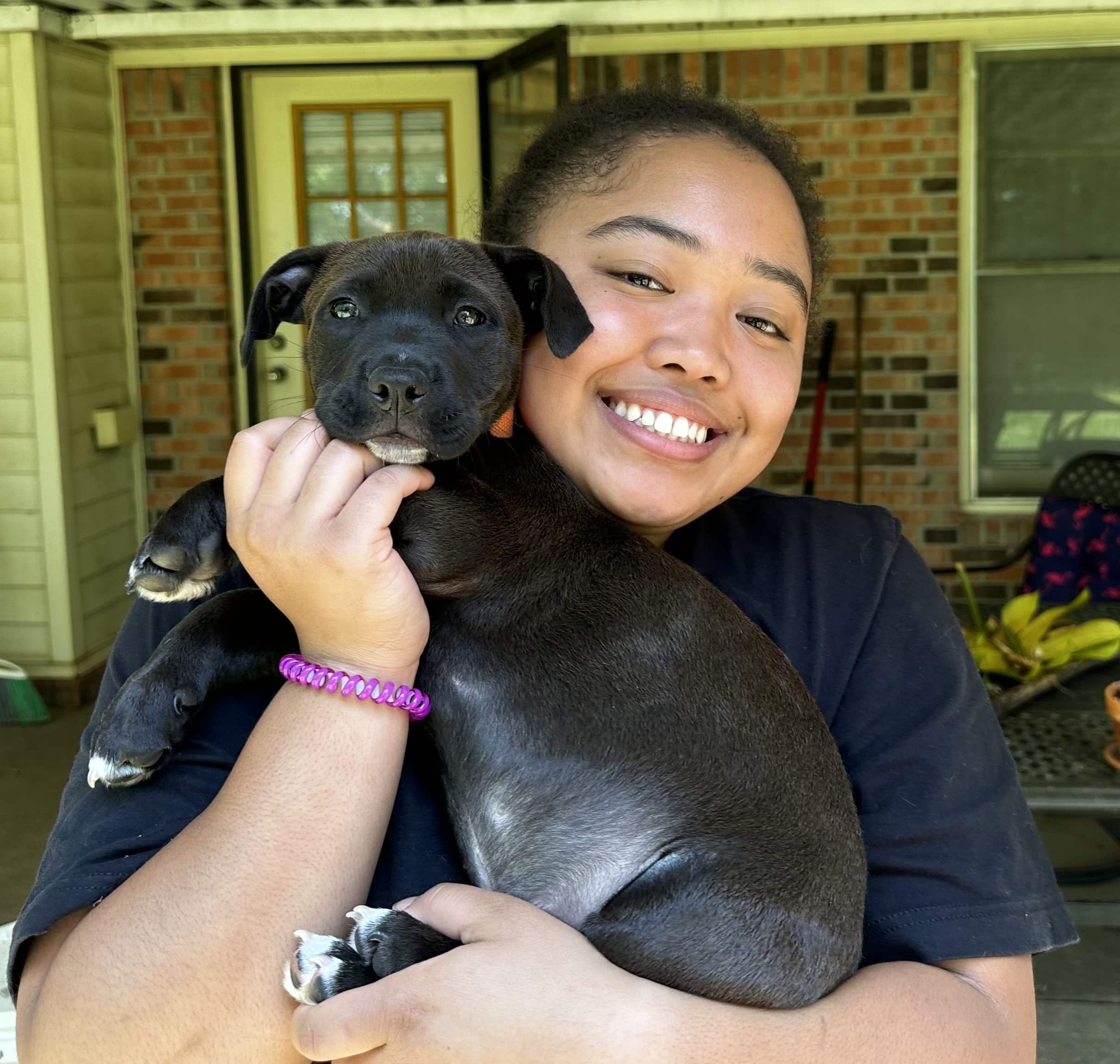 Isabell Chandler – Veterinary Assistant
Isabell Chandler grew up in Sacramento, California, and at the age of 12, moved to Rye Brook, New York. In 2016, Isabell and her family moved back to Tuscaloosa, Alabama, where she was born. Isabell's love for animals started at a young age, and she realized her passion for animals was something she wanted to make a career in. She began volunteering and shadowing at a local clinic to help gain experience. After graduating high school in 2019, Isabell began working as a kennel assistant in Birmingham, Alabama, and soon after worked in Tuscaloosa at a local clinic as a vet and kennel assistant. While working, she studied at Shelton State Community College to help get her basic classes out of the way before attending a university. Summer of 2023, Isabell, her boyfriend Zach, and their two cats, Loki and Glitch, moved to Huntsville, Alabama. Isabell plans to further her education at Alabama A&M and work towards getting her Animal-Bio Health degree. With this degree, she plans to apply to Tuskegee University's vet school and become a large and small animal veterinarian. 
When Isabell has free time, she loves to spend time with her family and Zach. One of their favorite things to do as a group is to take trips to the gulf to go fishing and stop by the casino. When in town, Isabell and Zach like being outdoors. They both enjoy hiking, kayaking, paddle boarding, and also going to the gym. And when Isabell has a chance, she loves to go horseback riding. She also really likes to crochet and loves anything that has to do with art. Her current project right now is creating a full-sized crocheted blanket.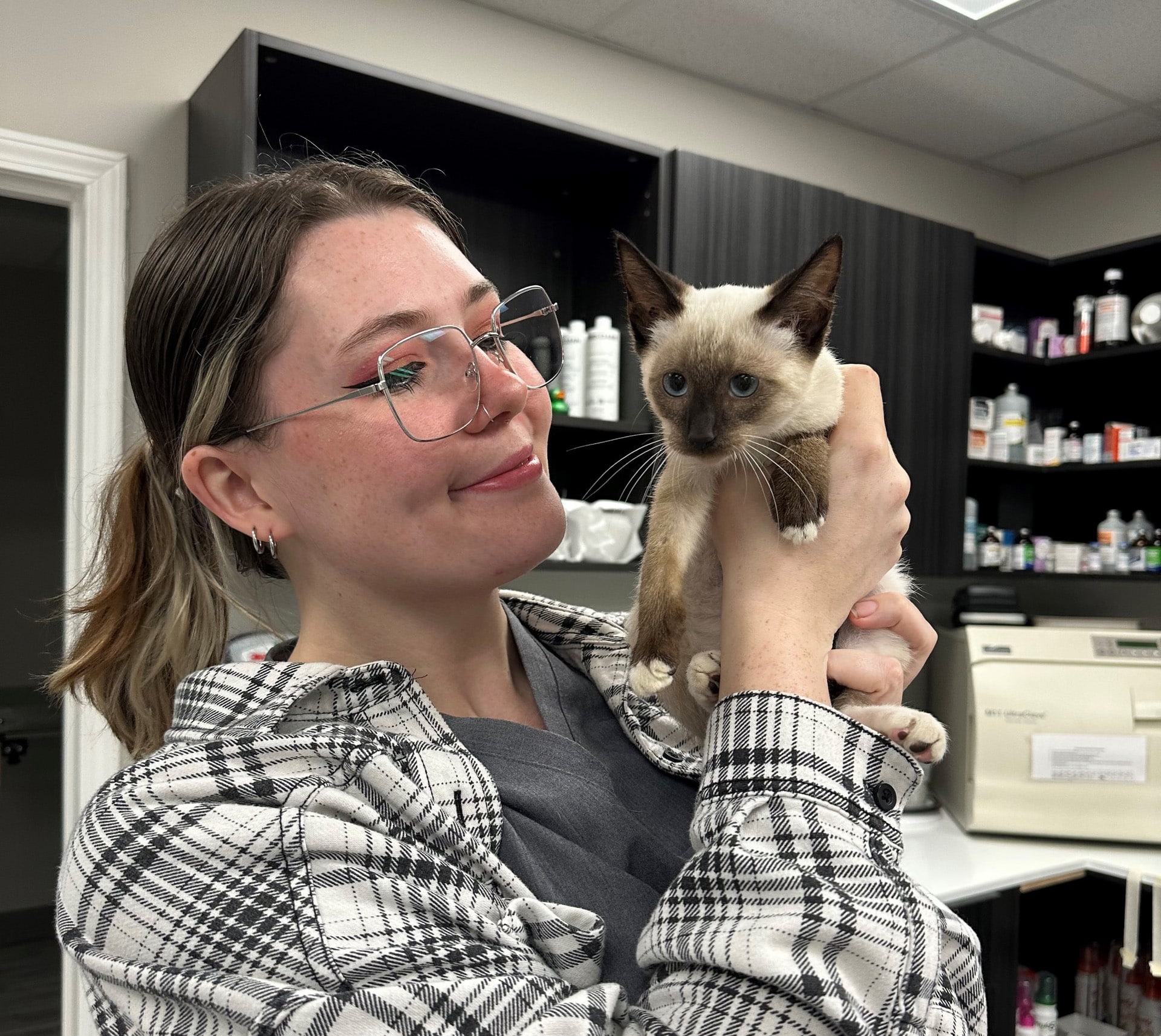 Jessica Quillman – Veterinary Assistant
I grew up in Prattville, AL. In 2023, I moved up to Huntsville to be closer to family. I started working at a local clinic at 17. After 3 years, I moved on to be a full-time ICU Veterinary Assistant. After 2 years of working in the ER, I joined the SHVH Staff. I plan to further my education and work towards my Veterinary Technician License.
When I have free time, I love to spend it with my family and friends. My favorite thing to do is go camping in Tennessee or travel to different amusement parks. When I have time at home, I love to take my dog, Remington, to dog parks or cuddle with my cats, Pepper, Stinkerbelle, and Schitz. I also really like video gaming or painting in my free time.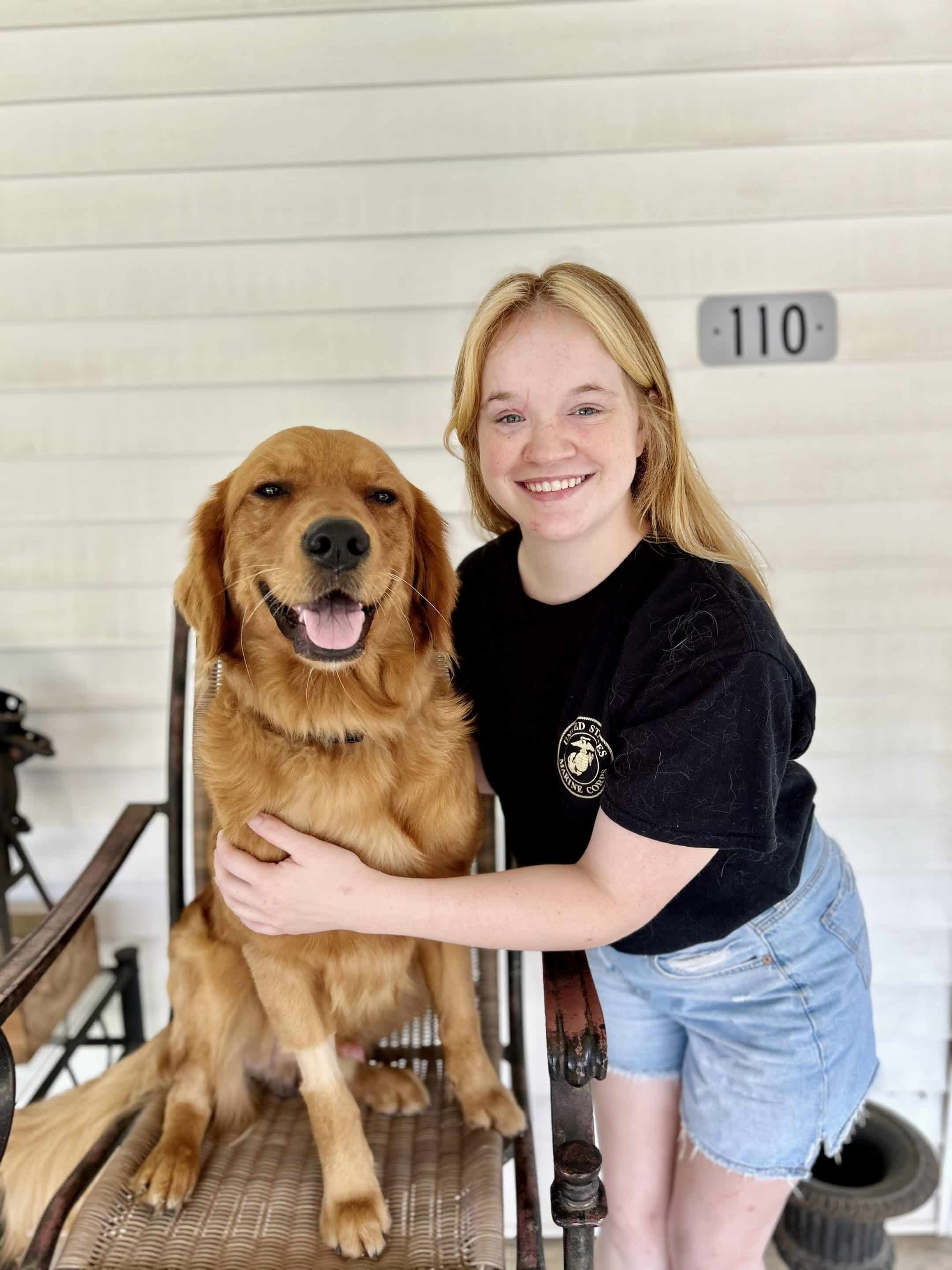 Michelle Harris – Client Services Representative
Michelle is a Huntsville native and has always had a deep love and understanding for animals since she was a kid. She went to school at Ross Medical Education Center for her veterinary assistant certification and is also a certified dog groomer! As she's gotten more into the field she has become more comfortable being the face you see upfront when you first walk in and when you walk out and she has enjoyed working as a client services representative! Currently, she is enrolled at Calhoun Community College to achieve her cybersecurity degree.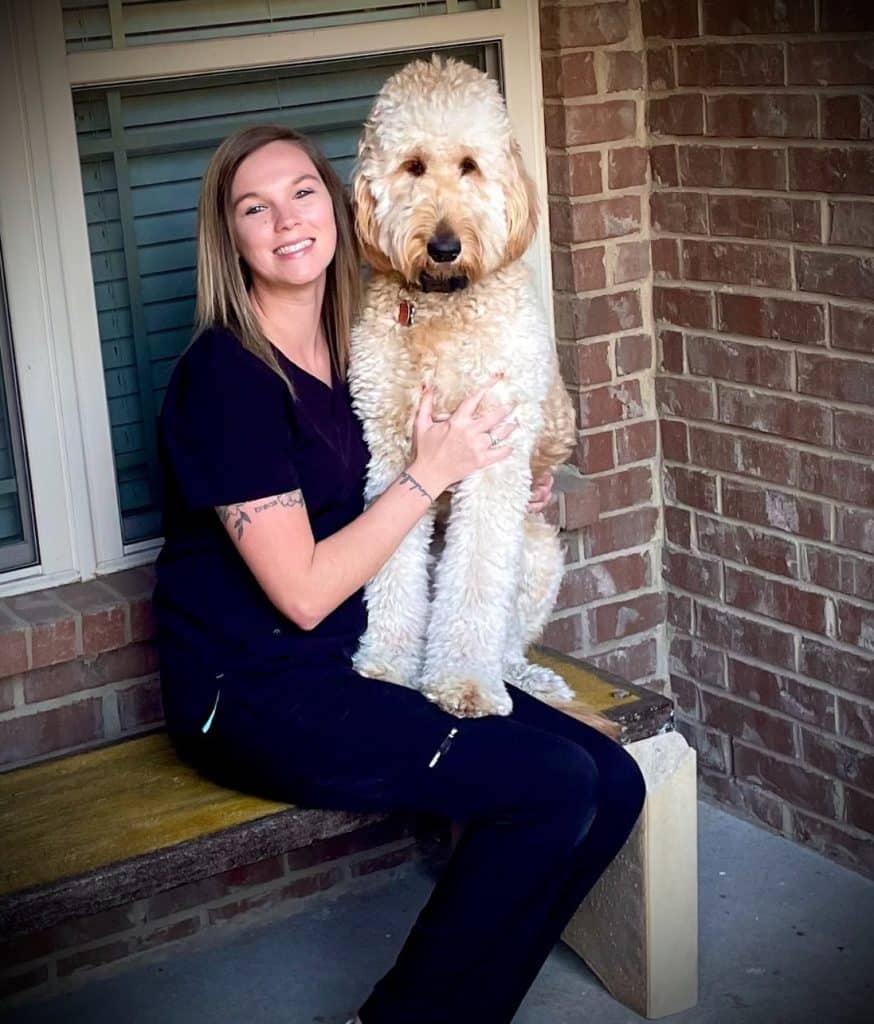 Caitlin Amsberry – Client Services Representative
My name is Caitlin I was born in Dunedin, Florida and I am 26 years old. I just moved here to New Market, AL from GA about 2 years ago, with my high school sweetheart and my sassy and spoiled Goldendoodle. I have had a huge heart for animals since I was a little girl, especially since growing up in my family always having a house full of all sorts of pets (guinea pigs, lizards, hedgehogs, birds, dogs, and fish). Soon after that, I knew I wanted to work in the animal field which makes me the happiest! I started out when I was in middle school volunteering with local rescue groups on the weekends to help pets find their forever homes and giving them the love and attention they needed. I then got my first job at an animal hospital when I was 16 and started out in kennels and eventually made my way up over the years and became a vet assistant for the last 8 years. I am currently enrolled, online in school to become a certified Vet Tech. I enjoy spending my time with friends and family, traveling, and going to the beach!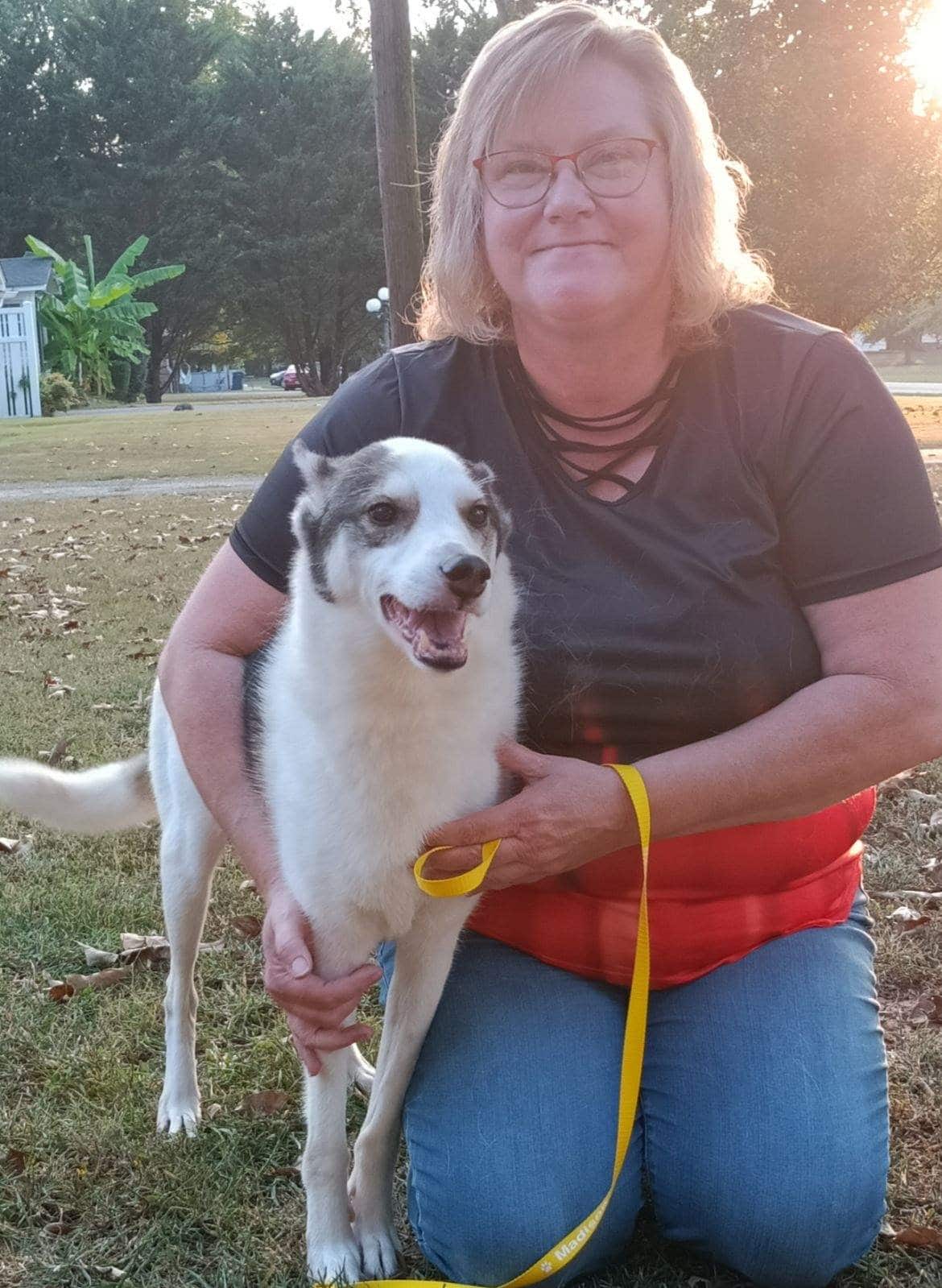 Christy Andrews – Office Manager
Christy Andrews was born in Guntersville, AL. and currently lives in Hazel Green, AL, and has been working in the veterinary field for 17 years. She started out working as a bather for her best friend, who was, at that time, a groomer at a veterinary clinic. She slowly moved up to the positions of animal caretaker, receptionist, and then office manager, which she feels has been her biggest accomplishment so far throughout her career. She is a mother of 4 grown boys. She has a German Shepherd named Thor and a Husky Mix named Buddy. Christy is so excited to be at South Huntsville Veterinary Hospital and working with the wonderful staff and amazing clients!