Dr. Wesley Clendinen and his staff believe in providing quality, professional services for family pets with the highest level of care and compassion possible. Dr. Clendinen feels strongly that clear communication with clients regarding their pets and a positive approach to care generates consistent outcomes and rewarding relationships with both pets and owners alike. As a veterinarian in Huntsville, he endeavors to be honest, educational, and open when sharing treatment/diagnostic modalities and their various implications. Dr. Clendinen and his staff look forward to working with pets at every stage of life and sharing lasting memories with their owners.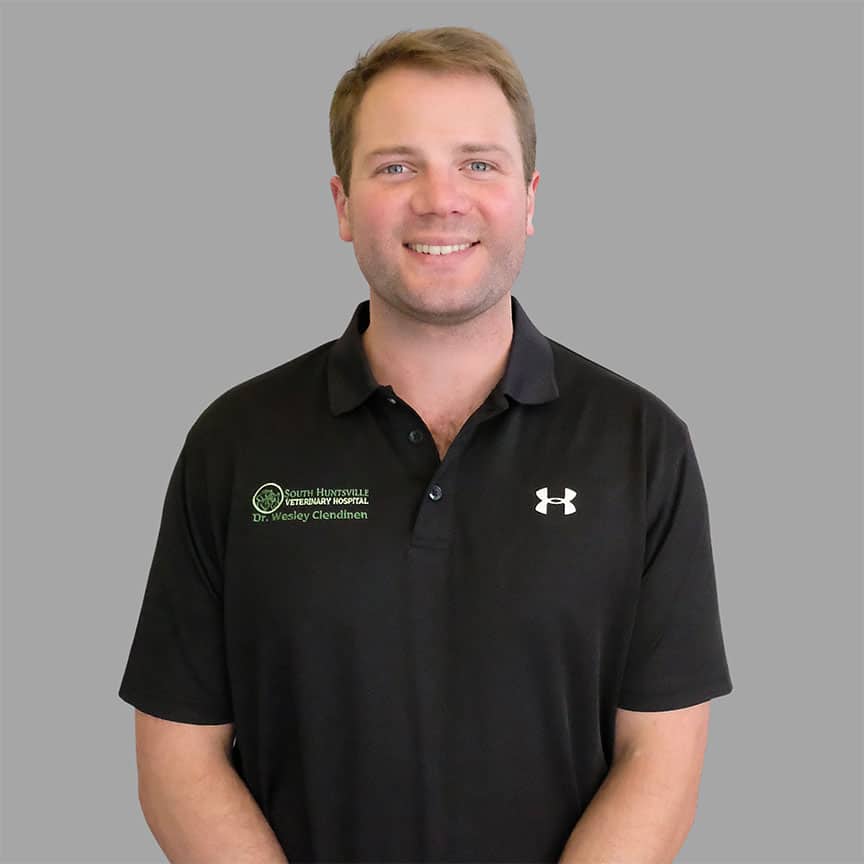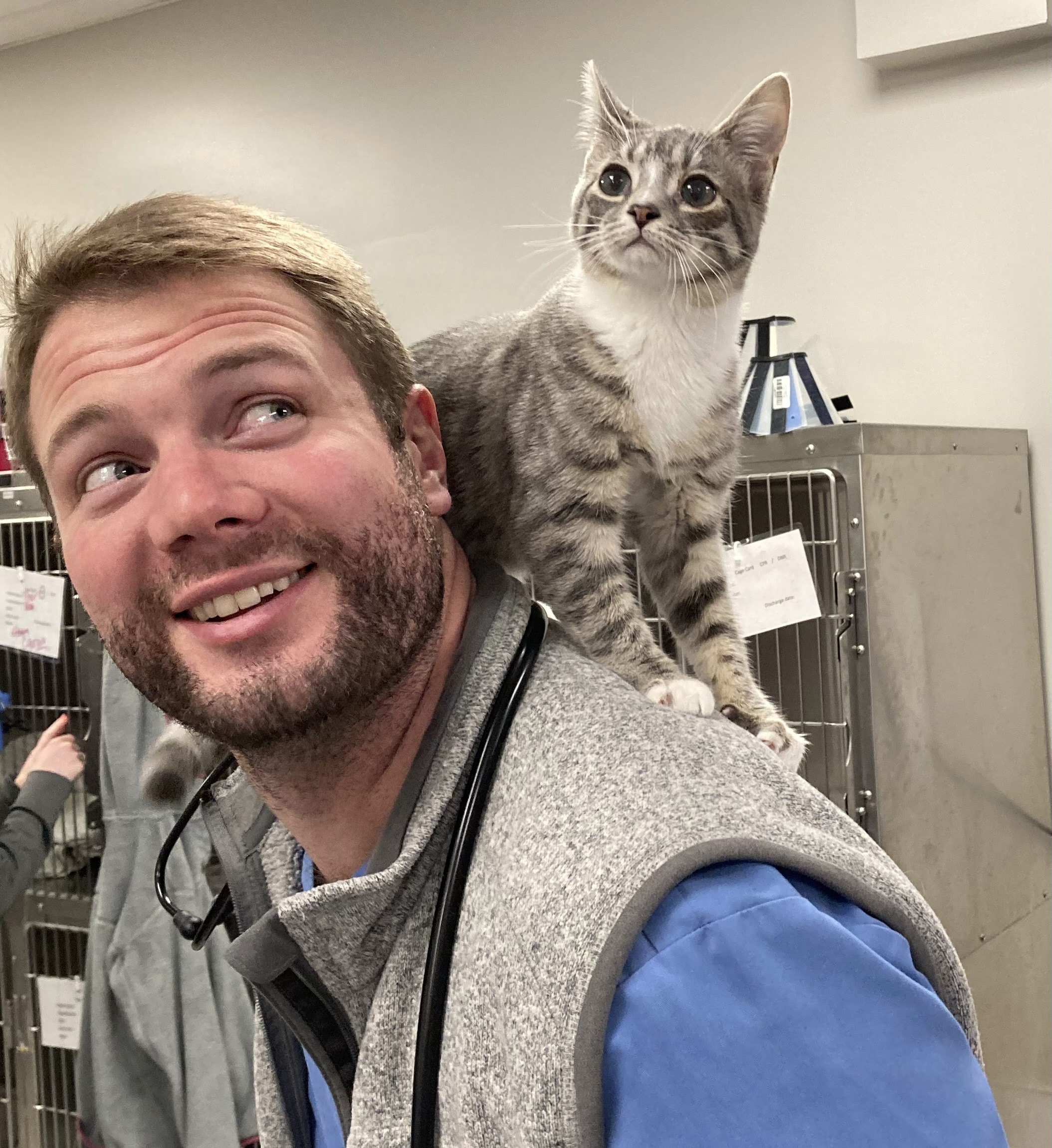 Meet Dr. Clendinen
Dr. Wesley Clendinen, DVM is the owner and founder of South Huntsville Veterinary Hospital. Born and raised in Tallahassee, Florida, Dr. Clendinen graduated with honors from the Auburn University College of Agriculture with a B.S. in Animal Sciences and magna cum laude from the Auburn University College of Veterinary Medicine (AUCVM). Instilled by his varied experiences in private veterinary medicine, academia, and research-based veterinary medicine, he enjoys learning something new every day and working to maintain high quality practice standards.
Along with his wife Haley, their daughter Adalyn, and two golden retrievers, Dr. Clendinen moved to his wife's hometown of Huntsville in 2019 to work as a small animal general practice veterinarian. While maintaining his role as a primary care veterinarian, he also worked part-time at a local specialty hospital in emergency medicine. After several years in general practice, Dr. Clendinen transitioned to a full-time ER role. His interests include small animal surgery, preventative care, canine physical therapy, internal medicine diagnostics, and emergency medicine. Dr. Clendinen and his family live an active lifestyle and enjoy spending time with friends and family along with exploring the many activities North Alabama has to offer.
Education
Auburn University Bachelor of Science in Animal Sciences (Pre-Veterinary Focus), cum laude, with Honors
Auburn University College of Veterinary Medicine, magna cum laude
Affiliations
Alabama Veterinary Medical Association
American Veterinary Medical Association
Madison County Veterinary Medical Association
Greater Huntsville Humane Society
Rotaract Club of Huntsville
Ducks Unlimited

South Huntsville Main Business Association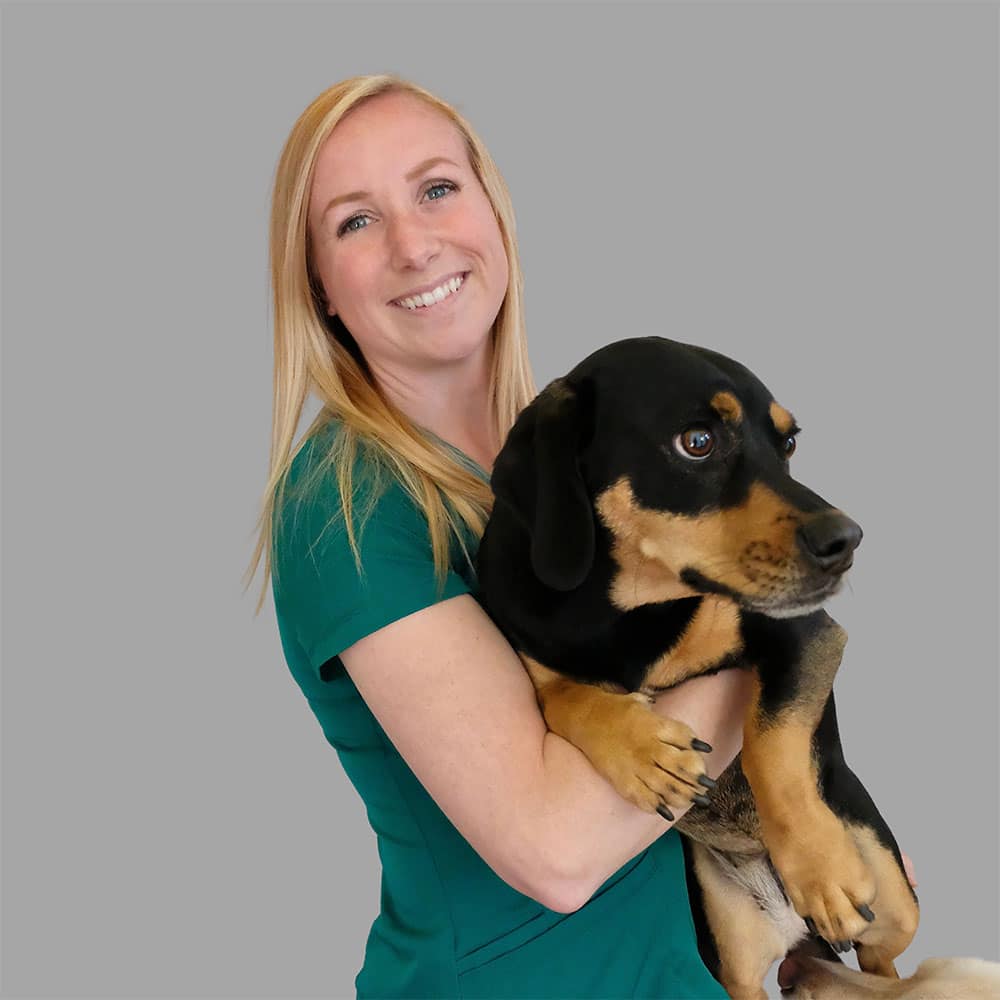 Jamee Thompson – Lead Veterinary Nurse
Jamee Thompson graduated from Mississippi State University in 2017 with a Bachelor of Science in Veterinary Technology and is a licensed veterinary nurse. She has been working in the veterinary field since 2015 and volunteering for years before that. She and her husband and have been married since 2018 and have 2 Quarter Horses named Xani and Betty, a Bassett Hound Mix named Val, and a cat named Jamie. She enjoys horseback riding, hiking with her husband and Val, kayaking, fishing, and photography.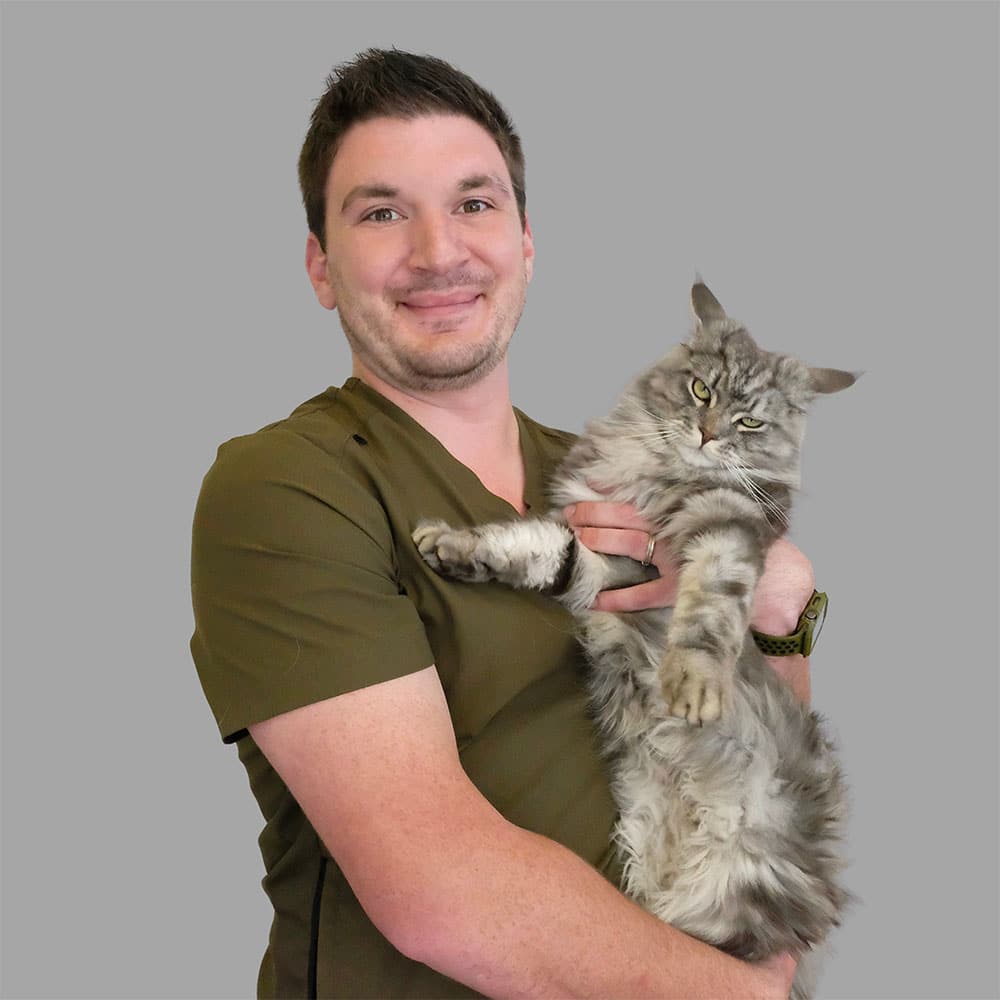 Matt Ponzo – Hospital Manager
Matt Ponzo was born in Long Island, New York and moved to Huntsville, Alabama in 2000. Even as a child, he has always had an affinity for caring for animals and homeless pets would often find their way to him and his parents' home. Matt started working as a kennel assistant at a young age and gradually was able to help anywhere he was needed at the veterinary clinic. Working as a veterinary assistant, client services representative, and assisting with supply management he has seen every side of a veterinary hospital. While working, Matt also earned his associates degree in Business Management at Calhoun Community College. He has held many other jobs outside of the veterinary field and is continually wanting to learn and grow personally. Never hesitant to try new things, he even trained to be a groomer right here in Huntsville. Matt's goal is to treat every animal as if they were his own and to help apply his broad background in veterinary medicine to help clients and his work team. When Matt's not off helping save animals, he is spending time with his beautiful wife Kristine and their four dogs Loki, Buddy, Brighton and Steve. Matt also enjoys building models and long distance shooting with his Dad.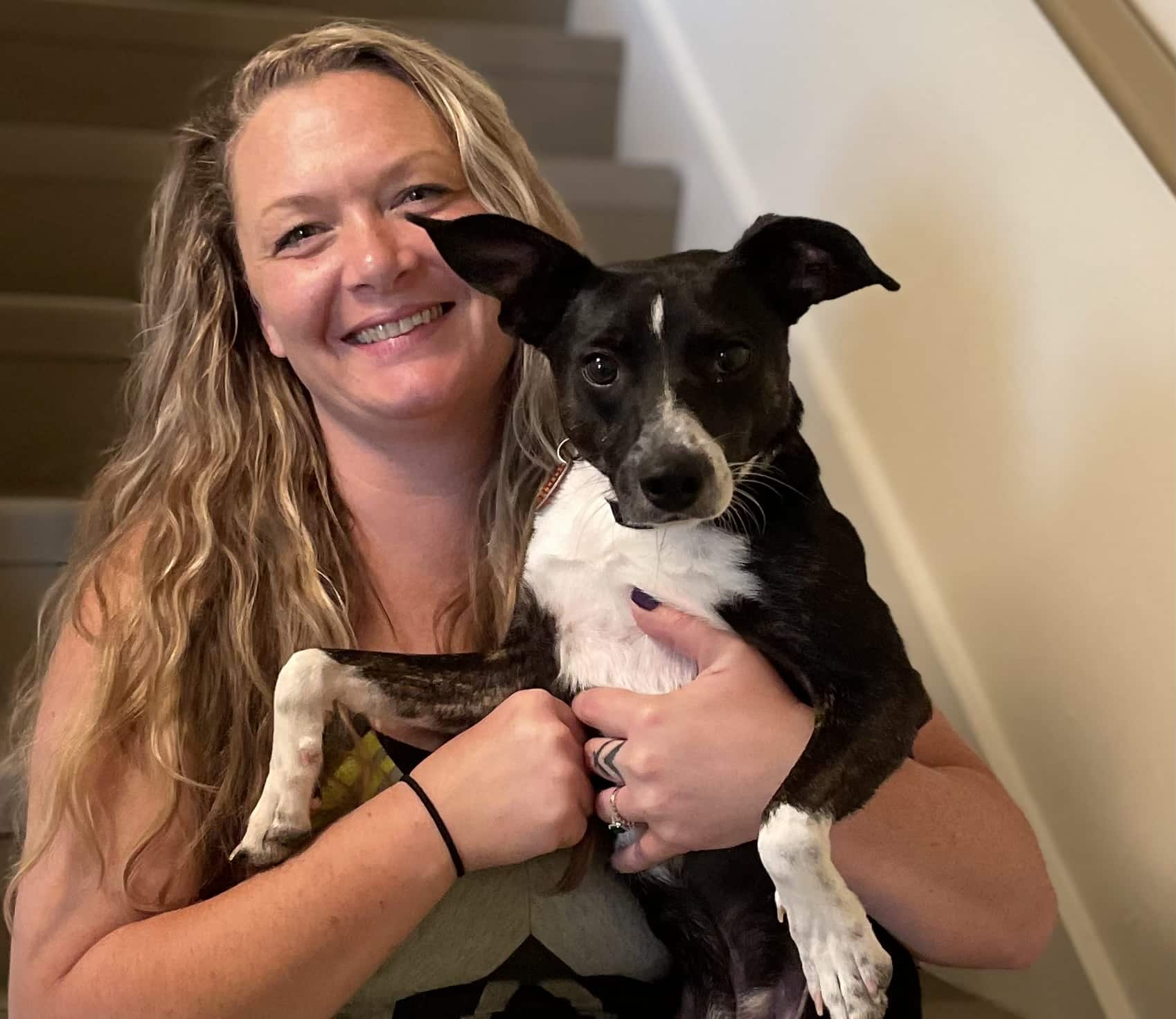 Lauren Reynolds – Client Services Representative
Lauren Reynolds, a recent resident of Boaz, Alabama, was born in Opelika, Alabama. Her passion for animals started as a child. She has been rescuing animals since a young age – both wildlife and domestic animals. Although her career path was based in business, her heart stayed in rescue. She started a small rescue operation, providing homes to 12 dogs who were been products of abuse or had been abandoned by their former owners. These dogs would all go on to complete rehabilitation and training and find their forever homes.
Lauren's mission as part of our staff is to help facilitate the complete healing and care for all pets and owners who come through our doors. She plans to start classes to become a licensed veterinary technician. Lauren and her husband Michael have recently married and enjoy kayaking, hiking, and hunting. When she is not working, they both serve in Christian ministry and work to reach the broken and share the gospel of Jesus Christ.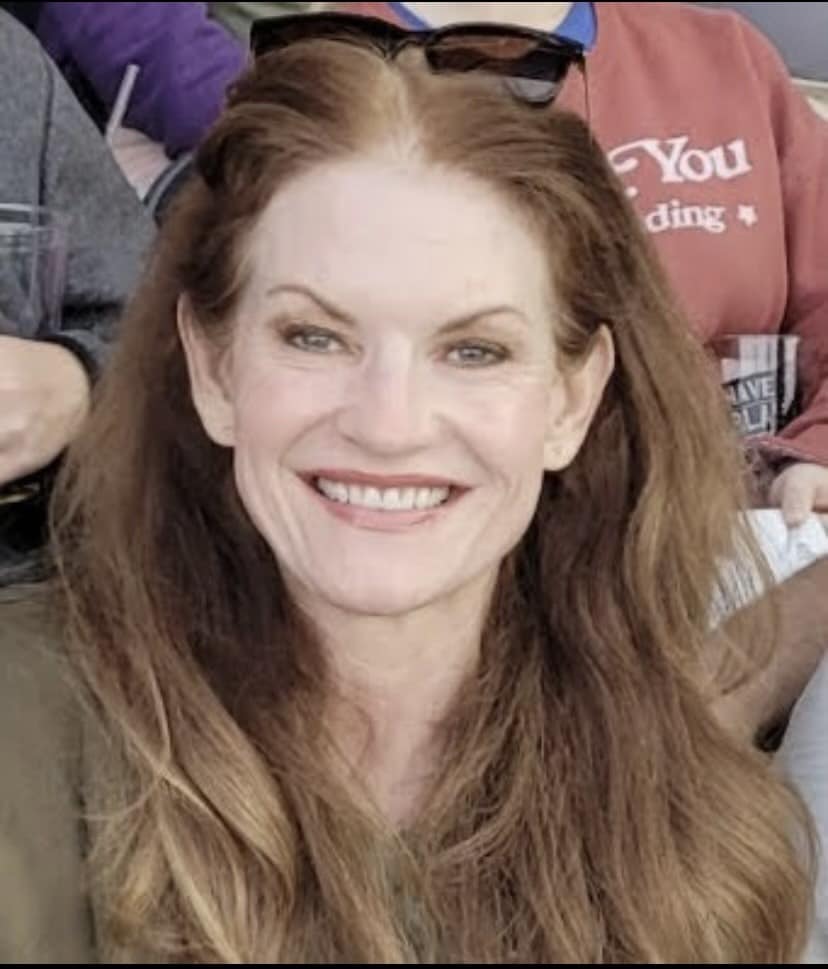 Rusty Hutt – Client Services Representative/Veterinary Assistant
Rusty was born in Illinois but calls Enterprise, AL home. She was raised in a military home and married a military officer – she has moved over 30 times! Rusty has two grown children, Maddie and Tad. She grew up with a menagerie of pets which fostered a strong love for animals starting at a very young age. Rusty graduated from Troy University with an undergraduate degree in chemistry and then a master's degree in education. Even while overseas, she helped foster, transport, and advocate for homeless animals. She currently works with and fosters for several rescues in the Huntsville area. Rusty and her husband have two rescue dogs and one rescue cat along with a revolving door of foster animals of all sizes.